Big thanks to all who made it a very special occassion and a mega big thanks to Mr. Ruffell who flew over 3000 miles to be here!!! Big respect Andy, the kid's (and big kid's) loved you and you where a real pro!!!
Great to see so many old faces there, here are some pic's I took, enjoy!
Gary and Wayne Llewellyn with Shooter!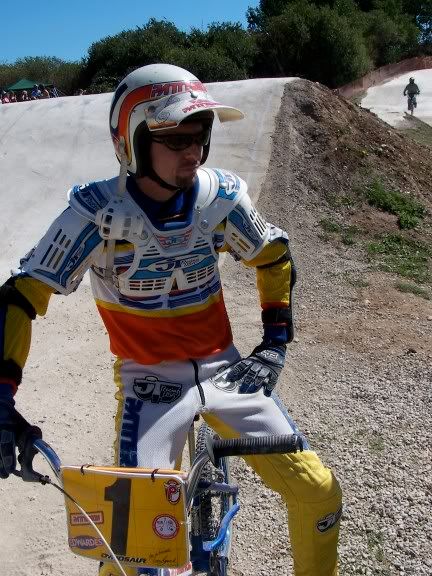 Tom Lynch, seconds after jumping the big step up, he said he felt very dizzy and left for the hospital with a suspected broken collarbone…
Tom had cleared this jump many times but this time a kid blocked his path last minute, he jumped the step up diagonally (several feet further this way) and hooked up and landed on his side at the base of the step up landing…
Hope your OK Tom, you flew that step up with style all morning!!!
Craig Schofield in his US Raleigh old school race jersey! (Rare)…
Lee Alexandra was flying on his crowser all day, winning everything, he'll be racing 30-39 Cruiser for sure next year…
PS, He X-up the big step up with ease!!!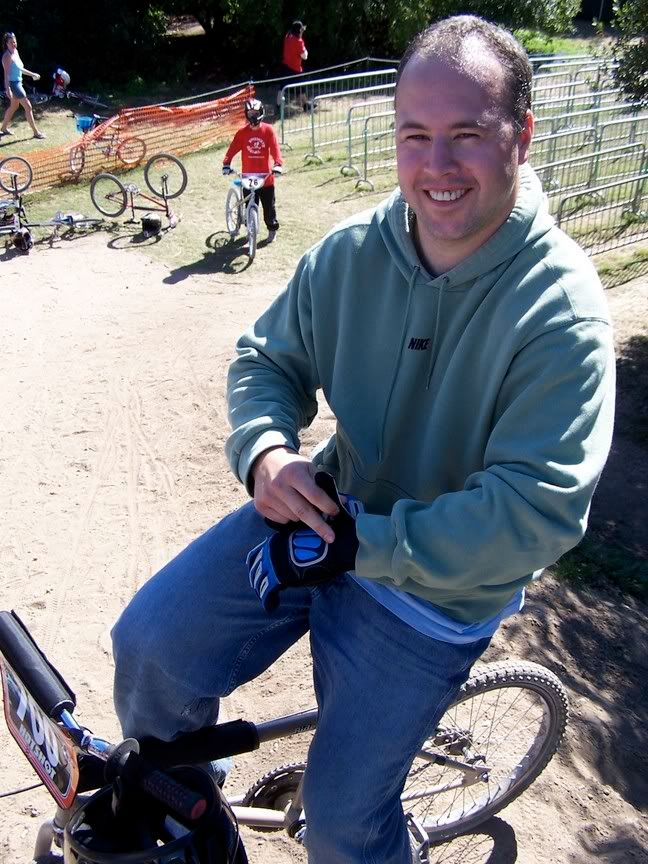 Tim Print rode for the blue team (Kellogg's joke) and was snapping all day but absolutely sh1t himself first moto with a sketchy frst double jump…lol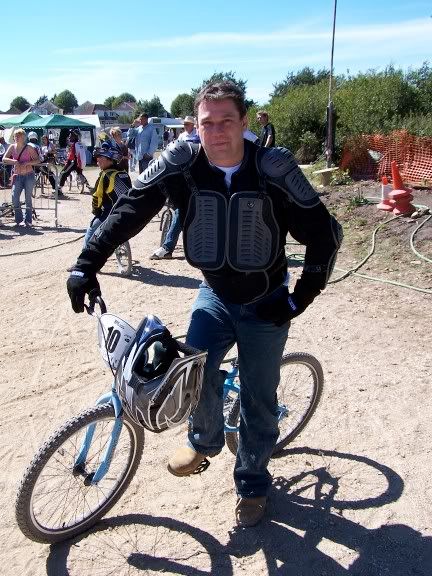 Full Metal Ruffell!!!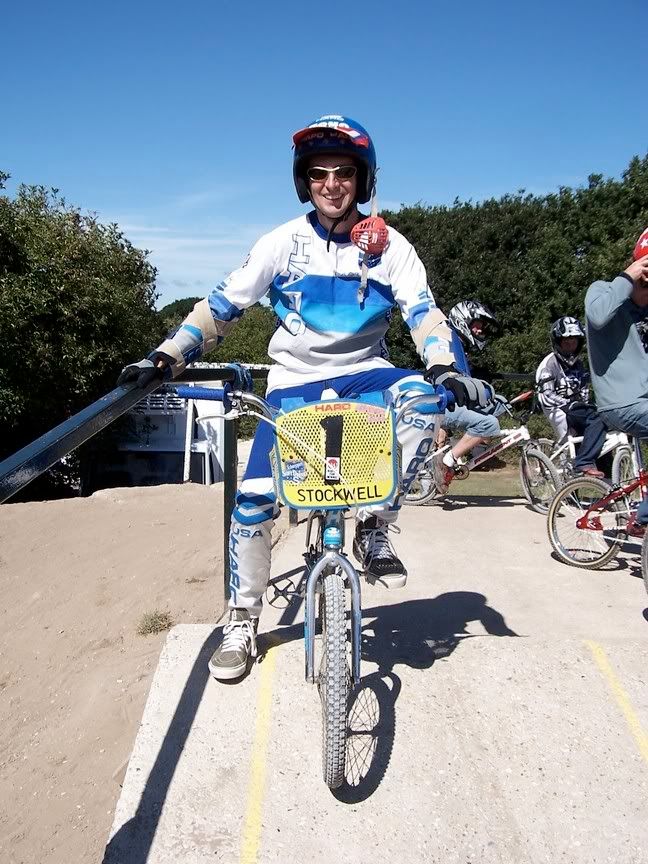 John Stockwell (17+ National No. 1 BITD) on his Haro Group one (first one in the U.K), got his snap on by end of practice but crashed out in his semi…
My old adversary!!! Mr. "360" Charlie Reynolds
PS, Dale, I told him the truth about you taking him out at Wigan and blaming me…Look over your shoulder mate!
Buddy Rich "Dale, this is for you mate"
Lee??? on flats??? I saw you mate and that nice one footed last berm move, sweet!!!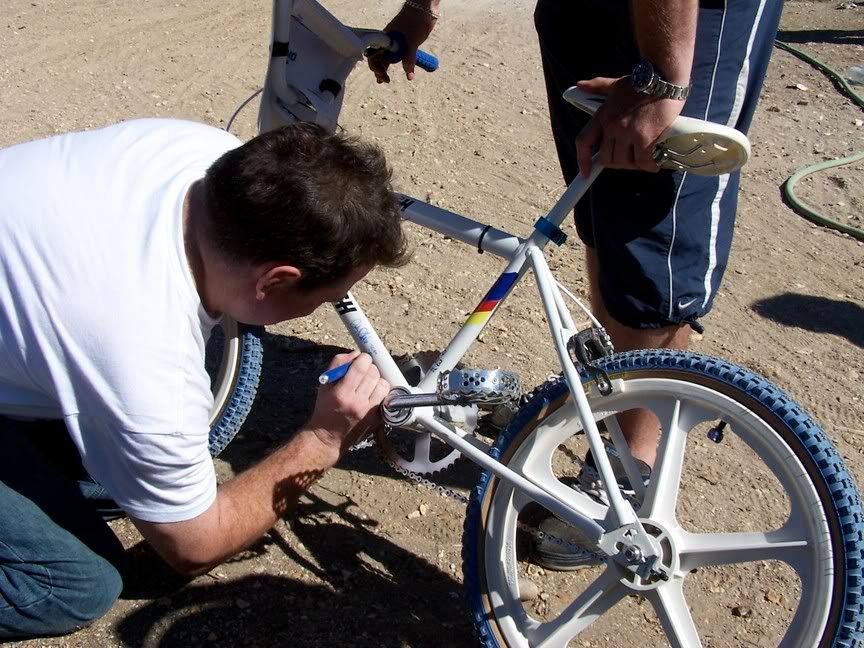 Ruffell signing a team burner frameset for a burner fanatic (the owner could see dollar signs$$$)
Ruffell and Craig (wheelie king) Strong!!! Craig Strong was and Icon of BMX bitd, he was famous for his world record wheelies on his 20" BMX with Raleigh chopper seat, he did a 3 hour plus wheelie once and stunts like his wheel coming off when he wheelied and then detaching the forks too!!!?
Big fan of Craigs!!!
Andy and Charlie Reynolds... Andy's looking a little awkward becuase Charlie is offering his acting and stunt double towards Andy's TV production company, "I could be the next Vin Diesel, the English Eddie Murphy...!!!"